Ok, it's not safe to drive it on a Motorcycle. But the bantam is not that fast so ...
I like it!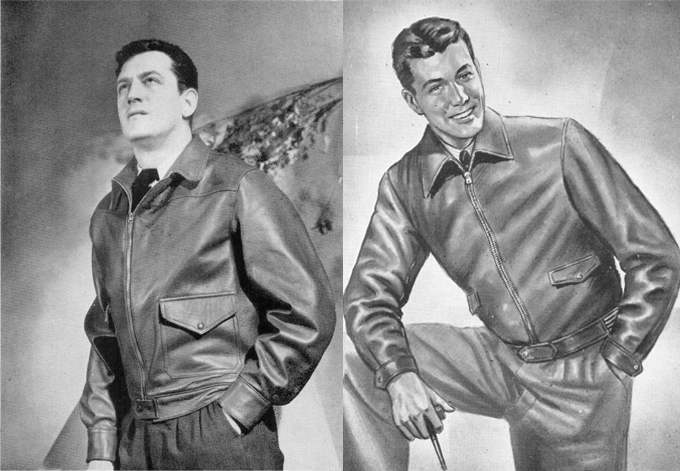 1930s/40s and early 1950s D Lewis catalogue scans showing the Lumber jacket on the left and Countryman
First up is the
Countryman jacket
, the example we have in our archive, with its large printed label, dates from the WW2 era. The jacket is constructed from Brown sheepskin, frequently used in jackets of pre and post WW2 Britain, it sports a burgandy blanket lining with an over yoke and sleeve lining made from dark brown acetate rayon. The front of the jacket features a subtely curved yoke and collar, #5 Lightning zipper and pocket flaps with hidden zip closures. The waistband features a tab to reduce strain at the base of the zipper tape and this became a feature on our jackets for many years afterwards.
Both jackets are currently available in the Lewis Leathers shop priced at £675.00 each, this includes our made-to-measure service. Sizes 34" -48" are currently available. For online customers, our website shop should be updated by September 20th.